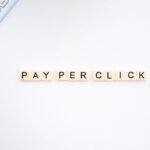 Best PPC Service Company in India, Nexa Infotech provides Pay-per-click services to their clients to grow their business. PPC is an internet advertising model used to drive traffic to websites, in which an advertiser pays a publisher when the ad is clicked. Pay-per-click is usually associated with first-tier search engines. PPC or pay-per-click is a type of internet marketing which involves advertisers paying a fee each time when one of their ads is clicked. Simply, you only pay for advertising, if your ad is actually clicked on. Pay-per-click (PPC) is an online advertising model in which an advertiser pays a publisher every time an advertisement link is "clicked" on. Alternatively, PPC is known as the cost-per-click (CPC) model. The pay-per-click model is offered primarily by search engines (e.g., Google) and social networks (e.g., Facebook)
PPC stands for pay-per-click. It's an advertising expert's way of selling products by aligning the ad with a consumer's search term. When a user clicks on the ad, he or she is redirected to your website, and any shopping cart that you're using has to be checked before continuing.
PPC advertising is the most precise form of online traffic - Digital Advertising | Search Engine Optimization | Search Engine Marketing. With thousands of search engines in use, you will have a higher chance of getting found by your target market. Enabling end users to find your brand or product on their terms, with minimal levels of competition.
PPC stands for Pay Per Click, a type of advertising that is used to monetize your website. The "adwords" you see on the top right of your computer screen are electronic advertisements that appear when you search for something online. By purchasing ads for specific keywords, you can make more money from AdWords.