Google ads Agency : Top PPC Company in Rochester
Pay-Per-Click Advertising Services in Rochester
The Benefits Of Working With Us!
by Generating leads through Brand awarness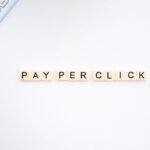 We Help Our Clients To Generate Targeted Leads And Traffic
We use tried-and-true Search Engine Marketing (SEM) strategies to reach highly targeted audiences and obtain immediate responses from searchers. If you're looking to increase in your website's visibility, reach out to learn what a PPC campaign looks like and how we can customize a strategy for your business.
OUR APPROACH TO Paid Advertising
Formula For PPC Success:-
As a full-stack marketing agency, we evaluate the best possible scenario for obtaining your campaign outcomes including competitive analysis, personifying the customer journey, and knowing which metrics to ignore and which ones to double down on.

The goal is to evaluate your competitive advantage by revealing opportunities for decreased spending and increased conversions, especially in contrast to your competition.
Google Ad Agency Advantages :-
Our PPC packages are designed specifically for small and medium businesses, with your choice of one-time engagements or ongoing retainers. Ask about your options for creating a PPC campaign with us:
Professionally managed, month-to-month PPC campaigns with
no contract.
Be productive out of the gate with an approved account, competitive keywords, and waiting ads
For optimal outcomes, we'll perform a SWOT analysis to evaluate corrective strategies.
Google Ads is an advertising solution for promoting products and services on Google properties (Search, YouTube), in different networks (text ads, search ads, responsive search, call-only ads).
How much does Google Ads cost?
You can spend as much or as little as you like. Google recommends a daily budget of $10 – $50 for beginners.
How long will it take to see results?
It depends. Some campaigns gain traction out of the gate while others require initial testing and tweaking. If your ad is designed properly, the wait time is much shorter. However, your budget should accommodate a window of one to two months.
How much time do I have to commit to Google Ads?
Depending on how much you love analytics, DIY efforts can require 30 – 90 minutes/week. This includes interpreting trends, making changes, etc.
Alternatively, our PPC specialists monitor analytics all day every day and can free up your time to work on your business. We're happy to field any questions you have.
How do I start advertising on Google?
Alternatively, our PPC specialists are able to build you an ad campaign on any budget. Reach out and learn what it looks like to advertise online with Google Ads.